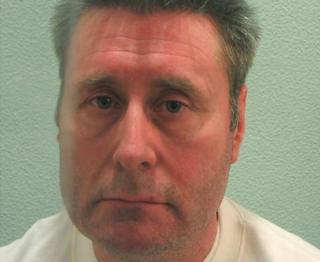 Victims of sex attacker John Worboys have asked for him to be excluded from Greater London when he leaves prison.
Worboys, 60, is thought to have carried out more than 100 rapes and sexual assaults on women in the capital.
The Parole Board decided Worboys would be released with "stringent" licence conditions after he completed his minimum term of eight years in jail.
Lawyers asked the National Probation Service to stop the taxi driver accessing alleged or proven victims.
Worboys was jailed in 2009 for a string of sex attacks on women in his black cab.
'Unbelievable'
Victims have already said they feel "betrayed" and "terrified" by the decision to release him.
Slater and Gordon, a law firm that represented 11 of Worboys' victims, sent a letter to the probation service calling for him to be excluded from the Greater London area.
The majority of Worboys' victims lived in Greater London, the letter said, and they had "a real and justified fear that he will know their home addresses".
Richard Scorer, a lawyer at Slater and Gordon, said his clients felt they had been treated "with the utmost contempt" by the criminal justice system.
He said: "We demand that all victims – those involved in the criminal trial and those who were not – are consulted before Worboys' licence conditions are finalised."
BBC London has contacted the National Probation Service for comment.